jQuery password thing has been RT about 150x and was featured on delicious homepage yesterday. You guys made it fly, thx!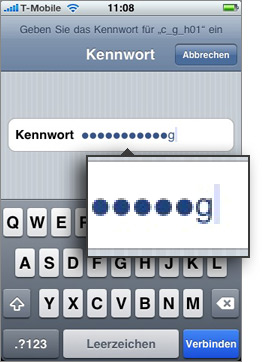 We built a small JavaScript helper to implement delayed password masking on websites.
Read full post »
Während in Villarriba noch gegooglet wird, ist man in Villabajo längst am bingeln.

Eine Möglichkeit zur Verwendung eines kurzen URL-Schemas im Content-Management-System REDAXO (ab Version 4.2) und des hauseigenen Addons url_rewrite.
Read full post »
Irritierte Nachfrage vom Steuerbüro: Falsche Quittung, das »TYPO3-Kochbuch« sei vermutlich keine Fachliteratur?
— O'Reilly, sure it is!
Hiermit bewerbe ich mich in Ihrem Unternehmen als Kraftfahrer.
Bewerbung per E-Mail
Großartig. 2x Website, extra Käse, Ben & Jerry's.. ist in 30 Minuten bei Ihnen!
(Ja, wir liefern jetzt auch aus.)
»Wir wünschen Ihnen viel Vergnügen auf unserer Website!« — Ach, ihr seid Komiker oder sowas?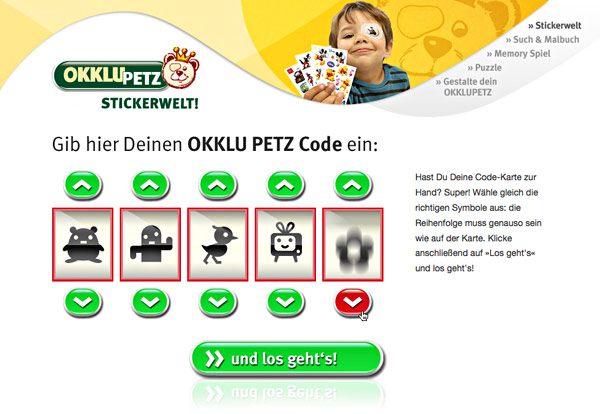 Spielerische Zugangscodes kennen wir seit Indiana Jones. Während Erwachsene schlichte Zahlen in ein Gerät tippen, muss man als Junior (»DON'T call me Junior!«) Rätsel lösen oder bestimmte Zeichenfolgen zusammen setzen, um an den Heiligen Gral zu gelangen.
In unserem Fall besteht der Gral aus haufenweise bunten Aufklebern und der Zugangscode aus fünf Symbolen, die per Klick in die richtige Position gebracht werden.
Spielerische Variante eines Login-Vorgangs. Um mehr geht es hier gar nicht.
okklupetz.de (Update: Nicht mehr online.)
Wir benötigen Hilfe bei der Übersetzung eines WordPress-Plugins. Interesse?
Read full post »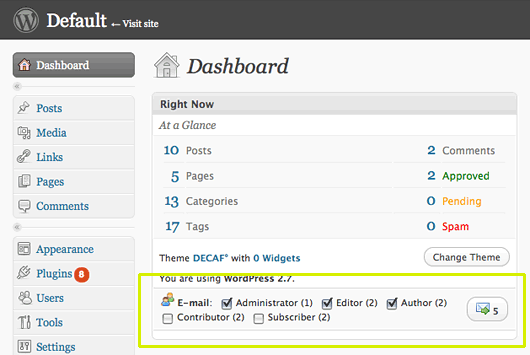 Multi-author/team blogs: this plugin generates mailto links on the dashboard referring to all user groups of the blog. Quite handy way of internal staff communication.
Read full post »