»I think our users require a contact form they can fill out and sen…«
Me throwing in a mailto link.
Watching Liverpool vs West Ham w/ the kids: »LFC is red, others are blue!«
She (7): »Who're the yellow ones?«
She (3): »Who's the green?«
Too much coff will kill you.
Internet is missing a Freddie Mercury pose emoji.

— DECAF (@_DECAF) 6. Januar 2016
Twitter is mainly about ignoring.
What's left is great.
Safari CSS hacks all around.
—Dear 2016, can you make things a little less dirty plz!

||||
(+4 websites served with letsencrypt certs. Thx a lot.)
This is what my stylesheet source looks like when using postcss-import w/ globbing: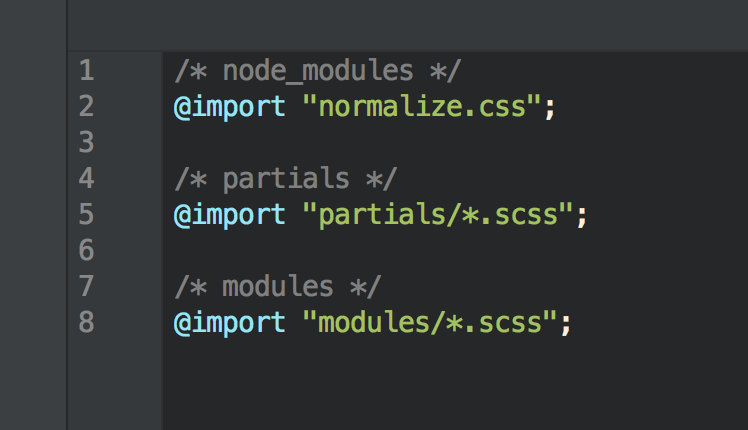 Always missed globbing in Sass. With BEM you produce a lot of partials and don't want to import every last one of them.