We feel happy to announce that the Berlin »Stulle« is featured by the NYC's Museum of Modern Art (MoMA).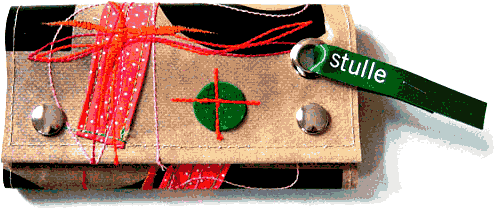 From May 10 until June 30 product design from Berlin is being showcased in Soho:
In May, the MoMA Design Stores launch Destination: Berlin, a MoMA-exclusive product collection spotlighting Berlin's young and dynamic design scene. The products from 20 designers living and working in Berlin showcase the best of what's happening now.
Stulle moneywear is located in Berlin's famousPrenzlauer Berg, where designer Sabine Spanheimer produces handmade purses from canvas.
All the best for you, Sabine!