Theme developers, sorry to tell you: if your theme manipulates scrolling, it sucks. 👎
If your app limits password inputs to 40 chars, my introvert 64-char password will feel kind of overdressed for the party.

Srysly: WTF!
Please consider not using autocomplete="off" on password fields.
Especially not if you're running a hairdresser's appointment app.
Using Microsoft Word for texts still feels to me like using a car in a city.
Can we please send Michael J. Fox back to the 90s to fix some stuff evolving into Office 2016?

Wir versuchen seit 10 Minuten, die Zeichenfläche in Illustrator auf eine andere Farbe als Weiß zu setzen.
— Auf der ISS züchten sie Salat.
Unsere Kaffeemaschine stellt eine latente Gefahr für alle Nutzer_innen dar: Abrutschen → BI → TBI.
Read full post »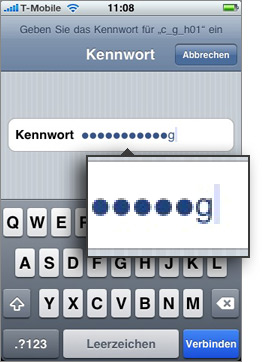 We built a small JavaScript helper to implement delayed password masking on websites.
Read full post »
Du kannst in einem Blog nicht wie in einem Buch lesen, wenn der Weg zurück in die Chronologie fehlt. Unser WordPress-Plugin möchte das Problem beheben.
Read full post »